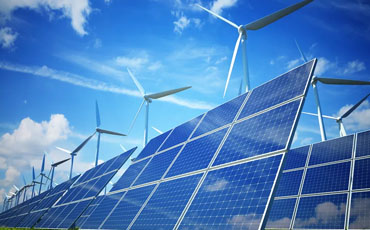 ENERGY
Whether it is in the field of electricity generation, transmission, distribution, district heating, cogeneration, energy efficiency or renewable energies, our national and international experience is available for sustainable development projects.
We assist our clients in the planning process, preparation of feasibility studies and tender documentation. Besides the mentioned, we also provide construction supervision and project management services to ensure that deadlines are complied with.
At the heart of core activities of VEVE group was economic development and enhancement of economic growth in the region since the early nineties. Concentrated on promoting economic recovery programs mainly by attracting capital investments, VEVE group's success was marked by attracting the biggest direct foreign capital investments in Albania and Macedonia in amount of 3.2 billion Euros since 1992.
Areas of Work
VeVe Group offers extensive spectrum of services in the areas of energy, environment (engineering & management) and tourism – providing local capacity building focused on IPA applications in compliance with relevant EU directives.